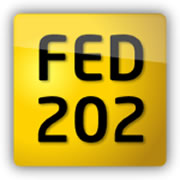 Social Media Marketing in Belfast
Do you want to make your business shine on social media? Let us help you!
An engaging social media presence is essential for your business if you wish to make your mark online and communicate with your customers.
Businesses now view social media as an opportunity to reach customers on a more personal level, as well as taking advantage of cost-effective advertising opportunities. However, in order to unlock all of these possibilities, you must first create a strong foundation upon which to reach and engage with your audience.
All of this can be achieved with a good understanding of your audience, a creative approach to content creation and a well thought out social media strategy. Whether you're starting from scratch or hoping to expand and boost your online presence, our social media packages offer a range of services, from social media audits or mentoring sessions, to hands-on social media management.
Social Media Audit
Need to rethink your social media image? There is no better place to start than a social media audit. An audit of your current social media channels will help to give you an overview of where you currently stand on each of your chosen platforms, whether that is Facebook, Twitter, LinkedIn, Instagram, YouTube or even TikTok. It will assess everything from your social media content to your post frequency, and compare this to competitors in order to offer you some practical recommendations on how to take your social profiles to the next level.
A social media audit is recommended as the first step for all businesses with established social media channels, and can be combined with social media training, a social media strategy or social media management packages.
Social Media Training
Provided you have the time and skills to do it, no one can showcase your brand better than you. Our social media training packages equip you with the tools and ability to be able to take control of your own social media channels and teach you how to create engaging content that will resonate with your audience.
Social media training will give you the skills to:
Create engaging content
Communicate with your customers online
Create a social media calendar
Increase brand awareness
Reach more people organically
Evaluate your social media performance
Social Media Strategy
With new businesses joining social media on a daily basis, each competing for reach and impressions, it's important to stand out. The key to success is in a solid social media strategy - a road map for your content, tailored to your audience and your core business values.
The beauty of social media is that it is instantaneous. A few taps on your phone is all it takes to create a social media post, but this can be your downfall unless you are following a clear strategy. Whilst social media may have no strict 'rules', treating your social media marketing strategy with the same care and attention that you give to the rest of your marketing strategy will set you on the road to success.
We can work closely with you to create a strategy that will bring your brand to life, engage with your customers, start conversations and leave lots of room for creativity. Our strategy will:
Identify your target audience
Identify a tone of voice and theme that suits your brand
Recommend the best platforms for your target audience
Recommend when and how often to post on each channel
Give content suggestions to inspire your posts
Social Media Management
Managing multiple social media channels is a time-consuming task, and one that can easily be neglected when running a small business. Our social media marketing packages remove these time pressures and help to deliver effective and creative social media campaigns, built around your business objectives.
We work closely with our clients to establish a tone of voice for your business, create brand assets that reflect your organisation, and produce unique and creative content that will generate organic engagement. Our content calendars will be agreed with you in advance to ensure that you have the final say on content before we share it with the world.
Social Media Advertising
Did you know that most social media posts reach only 5% of your Facebook followers? Social media advertising is a cost-effective way to engage with more of your current followers, and reach new potential customers.
We can deliver effective social media campaigns, designed to increase social engagement, drive traffic to your website, or boost sales, by reaching out to your target audience.
Social Media Analytics
Do you want to know more about your target audience? All of the information you need can be found within your social media insights - all you need to know is what to look for.
Social media analytics have the potential to tell you everything from whether your audience is male or female, to what time they are active online. You can also find out which posts are performing best and tailor future content accordingly. As part of our social media packages, we can provide reports on the key metrics that matter most to your business and unlock the potential that lies within these graphs and statistics.