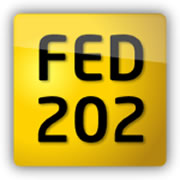 The Impact Of COVID-19 On Social Media Marketing
The year 2020 has been a year that nobody expected, and a year of change and adaptation for businesses. As a result of lockdown regulations during the pandemic, many businesses were made to close, some were required to expand their offering in order to continue to trade, and some were forced to take that leap into the world of e-commerce and online sales, in order to stay afloat.
In all cases, when face-to-face contact with customers was no longer possible, social media was the game changer in business communications. But what has had the biggest impact, and what can we learn?
Communication
In the midst of a period of fear, confusion and uncertainty, communication was key and social media was everyone's go-to. At the beginning of the pandemic, and in moments of major decisions, there was a huge thirst for information, and social media users were grateful to the companies who rose to the challenge by posting regularly and keeping their customers up to date. Whilst content was more reactive than usual, posts that were accurate, up-to-date and reflected the needs of the customer received high engagement.
What can we learn from this? The beauty of social media is that you can communicate in real time. Content calendars are a great way to nail down social media strategy, but in these unprecedented times, a timely, accurate and well-delivered post is all you need to satisfy your customers.
Conversation
We must always remember that social media is a two-way conversation, something which has become increasingly important this year. A simple social media post about opening hours had the potential to cause a landslide of comments and queries and, whilst we love engagement, it is important to keep that customer service element of social media on par with your outgoing communications.
Our recommendation - invest in a social media management tool such as Hootsuite, Sprout Social or Agorapulse, which will manage your incoming messages and help you to stay on top of comments and messages.
E-Commerce
It comes as no surprise that online shopping is booming. As retailers closed their doors and shoppers limited their trips out of the house, surfing the internet for everything from clothing and interiors to groceries, takeaways and essentials, the world of e-commerce enjoyed a massive boost. Econsultancy reported that August sales increased 3.9% year-on-year, boosted by a 42.4% rise in online non-food sales.
What does this mean in the world of social media? Whilst websites offer businesses more transparency with regards to the shopping journey, social media takes things a step further with, the ability to target customers with ads and sponsored posts and the opportunity to drive higher conversions using tools such as "remarketing". In addition, Facebook and Instagram's recent shoppable features have made shopping even more accessible, allowing social media users the opportunity to make purchases without having to leave the app.
Creativity
Lockdown gave us all a little more time on our hands, which meant more time to expand our social media knowledge, and more time to get creative when it comes to content creation. With a highly saturated market, the most creative strategies were undoubtedly most effective, with video messages and TikToks coming up trumps in terms of engagement.
However, creativity does not have to mean lots of technical skills. Next time you plan an important post, think outside the box. Could a long post explaining your social distancing guidelines be better explained with a video shot on your mobile, featuring a member of your team?
Further Reading
We have plenty of options available to suit your budget. Check out our Social Media page for details of how we can help you deal with the coming months and further ahead into post-Covid times.